Waterfront home buyers need to know the importance of seawall inspections in South Florida.  It is the most part of a home inspection that a buyer should get.  Jeff Tomlinson of Tomlinson Realty of North Miami, Florida told us he recommends them to all his home buyers looking to live waterfront.  Seawalls are the most important part of a waterfront lot.  The seawall is a wall or embankment that keeps the land from eroding into the ocean.  Without a seawall the land along the sea would slowing fall into the ocean of canal.
Seawall Inspections in South Florida are a great investment to make when buying a waterfront home. Not getting this inspection done when buying a waterfront home can turnout to be a costly mistake.  Roger Morales of Florida Builders Engineers & Inspectors says he does hundreds of seawall inspections throughout Florida every year. "More often than not I find serious issues that homeowners are not aware of".  He says. "A well done seawall inspection can save buyers thousands of dollars on costly repairs".  A water front home buyer needs to know that the seawall is in good conditions prior to the purchase. "I have found severe corrosion and rebarring at the base of seawalls that would have cost buyers thousands to repair if not detected during the inspection period".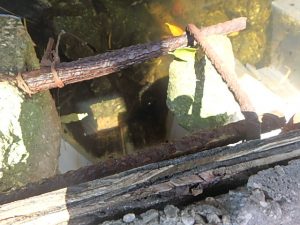 Florida Builders Engineers & Inspectors are the true professional seawall inspector in South Florida. This type of inspection is typically not part of the Pre-Purchase Home Inspection package and needs to be requested separately. Often our firm will recommend that the buyers of waterfront properties get this inspection if at the time of the regular home inspection we see indications of a potential problem with the seawall. Get you seawall inspection TODAY!