Home Inspection Miami
Florida Builders Engineers & Inspectors is the pioneer in the Home inspection Industry in Florida. We have over 25 years of experience and a team of Professional Licensed Home Inspectors throughout 67 Florida counties.  It is no wonder Home Buyers, Realtors and Real Estate Attorneys trust us most. We have completed over 1 MILLION Home Inspections in Miami and throughout the state of Florida.
We offer a variety of Home Inspection services throughout all 67 Florida Counties including
Appliances
Residential appliances are inspected thoroughly and their performance and conditions are reported. All doors, drawers, lights, seals, elements and controls are checked fully, as well as cooling temperatures in refrigeration systems. Repair/replacement costs are always provided to Buyers so they know exactly what to expect.
Asbestos Survey
An asbestos survey is a visual inspection of a property. This is necessary for any demolition process of a home or commercial property. Local building officials will require an Asbestos Survey to accompany any demolition plan. We will safely take small samples of materials which are suspected to contain asbestos and test them and then provide a detailed report of the findings.  Home buyers should consider this inspection service at the time of purchasing an older home.
Chinese Drywall
Residents in homes with problem drywall report having health issues like respiratory irritation as well as problems with copper corrosion and sulfur odors. We conduct detailed inspection of all areas including a limited invasive bore scope of interior wall cavities and evaluation of key components for signs of oxidation. If necessary samples of the drywall are collected and lab testing and examining is also provided.
Electrical
Our electrical system inspections are the best in the industry! We visually determine the condition of the components of the hardwired systems located within the structure. We will determine whether the system is adequate for present demand and test switches, receptacles, light fixtures, exhaust fans, distribution panels, breakers, wiring junction boxes, conduits and devices. We inspect all crawl spaces and attics and check for property grounding and wiring. Panel covers are removed to inspect mains and branch wiring, and all wiring to water heaters and air conditioning equipment are inspected. All lighting fixtures and smoke alarms are tested for proper use and repair/replacement costs are provided.
Environmental Phase I Inspection
Whether you are buying a commercial property is Miami or Jacksonville Florida or anywhere in between Most attorneys and mortgage lenders will require a Phase I Environmental Inspection Report. The Phase 1 Environmental report is a used for identifying potential significant environmental liabilities in the subsurface of a property  due to previous uses at the property or from nearby properties, especially ones where groundwater is shallow and are up-gradient to the subject property. This is done to properties near or on gas stations, dry cleaners, pest control companies, mechanic and body shop among many other properties. Environmental issues can be very costly to resolve, that is why obtaining an inspection completed by us a very wise investment. In many cases it is a loan acceptance requirement.
Insurance Inspection
We specialize in completing Insurance Inspections in accordance with new Florida Insurance Underwriting guidelines that may qualify your home for a discount. Areas such as hurricane straps, shutters and roof sheathing are assessed to determine condition and effectiveness.  We also perform 4 Point Inspections as required by every Homeowner's Insurance Underwriter in Florida. We are proud to say that we are the preferred Insurance Inspection Company of every homeowner's insurance company that provides coverage in the state of Florida.
Mechanical
Our Mechanical (heating, air conditioning and ventilation) inspection is to visually determine the condition of the cooling and heating systems of the structure. All ductwork, registers, filters, condensing units, air handlers, coils and thermostats are all inspected. A general size evaluation is made, as well as an evaluation temperature differences, insulation quality and compressor function. Repair/replacement costs are provided so Buyers know exactly what to negotiate and what to expect when they move in.
Mold & Moisture Assessment
Florida Builders Engineers & Inspectors provides a thorough assessment of the surface environments of a home or building using visual means as well as on-site testing with moisture meters, hygrometers, ATP (on-site mold detections), thermal imaging, air sampling and surface sampling procedures.
New Construction
Are you thinking of purchasing a new home? Did you realize that new homes come with a typical (1) year warrantee from the builders?  It is important that we inspect your new construction and detail any deficiencies present before the warrantee expires. We offer "New Home Inspections" that give the homeowner a thorough review of all current or potential structural and safety issues. Schedule an appointment before your warranty expires to ensure your home is FBC Equivalent!
Plumbing
On a Plumbing inspection completed by our team you can expect us to determine the condition of all fixtures, connections, lavatories, water closets and accessible piping. Adequacy of water pressure and drain speed are also checked. Repair estimates are provided for buyers to be able to negotiate with seller at the time of purchase as well as be informed as to what to expect after they move in.
Roof Inspection
No other company inspects a roof like we do. Roof Inspections are OUR SPECIALITY. With over 25 years of inspecting and building roofs throughout Florida, it is what we do best. We will find evidence of current leakage through the roof covering, where accessible, from various areas of structure. The overall condition and any specific deficiencies are also noted. Flashings, shingles, tiles, vents, skylights, gutters and workmanship are all checked. The estimated age and remaining life are noted and repair/replacement costs are provided.
Sewer Camera
Cats Iron Plumbing is costing Floridians millions of dollars in repairs. Insurance companies are limiting the amount of coverage they provide to homeowners.  That is why we suggest you do not buy an older home in Florida without a sewer inspection performed by us. Cast iron piping corrodes due to age, causing leakage, blockages, backups and damage to homes. We provide professional evaluations of your piping using the latest sewer camera technology. We will provide you with the information you need to know, including a full report documenting the damages with photographs of the piping conditions. Lawyers throughout Florida are working directly with us as their preferred Plumbing Forensic Inspectors to determine and disclose faulty cast iron drains in older homes.
Structural
There are many structural problems that can affect a Florida home. During a Structural inspection completed by us expect us to find evidence of abnormal settlement, lateral movement or structural weakness in the accessible load bearing components of the building if present in your home. The footings, foundation, floor members, and bearing walls comprise the structural components of a building, as well as an asphalt parking surface. Proper drainage, wood destroying organisms and ventilation play a major role. Access to crawl spaces and attics are required for a thorough structural evaluation. Estimate repairs and engineering costs are provided in the inspection report. Shouldn't you have your home inspected by a Licensed Florida Engineering Company?  Call Us TODAY!
Swimming Pool
In Florida almost every home has a swimming pool. If you are buying a Florida Home with a Swimming Pool, you need to call us to inspect it. We inspect pools and all its structural components, equipment, piping, decking, and circulation. If there is a pool leak, we will find it! Evidence of leakage, deterioration, corroded galvanized piping or other deficiencies are also noted. Low voltage lighting, safety drains and self-closing gates on surrounding fences are verified. Repair/replacement costs are provided. Do not buy a Florida Pool Home without a Pool Inspection completed by Florida Builders Engineers & Inspectors.
Wood-Destroying Organisms (Termite Inspection)
Our inspectors are licensed Wood Destroying Organism inspectors.  WE NEVER SUB-CONTRACT this service to another company. An "1145 State of Florida form" for reporting on Wood Destroying Organisms is provided as required by Chapter 486 of the Florida Statures and the Department of Agriculture and Consumer Services. A separate estimate for any recommended treatments will be provided if necessary.
What Clients Say
Ordering process was easy and fast. Received my land survey report within 2 days of my request.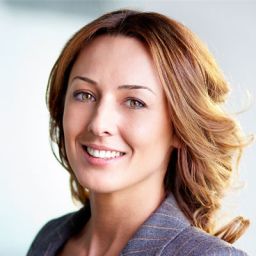 Stella Martin
Registered Nurse
Had my home inspected and was very pleased to find out my home had been constructed good enough to meet the homeowner's conditions and saved over 45% on my hurricane homeowners insurance.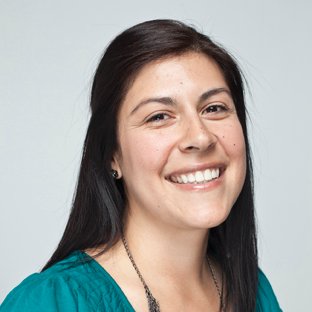 I am very happy that I got my land surveying here. Everyone from the office staff to the field crews were so professional and committed to getting my job done right. I highly recommend them to everyone.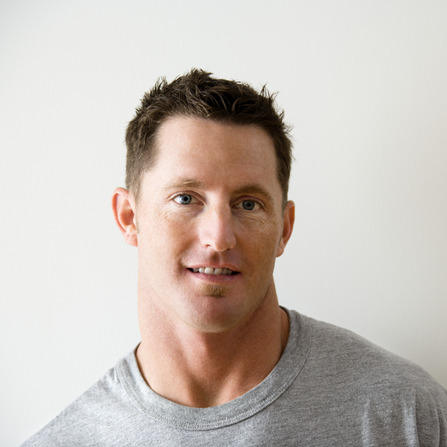 Richard Dill
Commercial Airlines Pilot